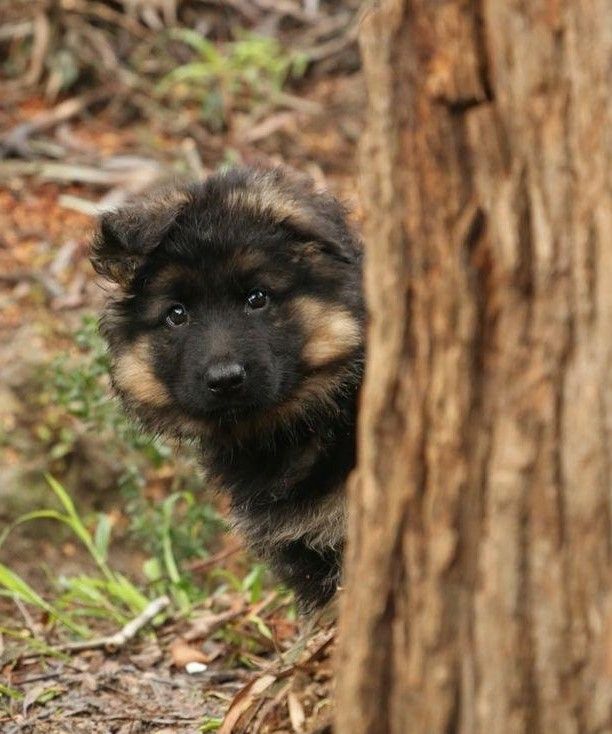 German Shepherds are famous for their intelligence, good looks, nobility and loyalty and are one of the most popular breeds in the world.
Located in Melbourne, Victoria we hope our love of the German Shepherd Dog Breed shines through our Göttin website & gives the browser a little insight, from our perspective, into owning, training & caring for this magnificent dog breed.
In the words of the acknowledged worldwide leading authority on the breed *Dr Malcolm Willis:
"The German Shepherd as an all-round dog is probably the best there is, and most of us who have been nipped by the GSD bug would argue that there is no breed that is as beautiful on the extended trot or that is as versatile.
The breed is such that once you have owned a GSD, then for most people, there will be no other breed that will replace it in your affections.
I have owned GSDs for forty years and lived with a Newfoundland and Bernese Mountain Dogs and derived great pleasure from them, the German Shepherd Dog is the finest breed I have known."
We heartily concur with Dr Malcolm Willis' sentiments
"There is no other Breed for us!"

Photo: "Rommel" is featured on this page
Website updated 17 October 2021
Contact Details
Sarah Buckley
Mernda, VIC
Phone : 0431235575
Email :
[email protected]
4174203 Visitors